What is vein litigation & stripping? In simple words, vein litigation and stripping involve incisions and the removal of bulging/twisted nerves from leg or thigh areas. It's usually done for varicose vein removal to remove all the swollen twisted veins that cause an unpleasant appearance and impose severe health issues. Varicose veins usually appear bluish-green or purplish in some instances. They can be a serious issue if left untreated. Aside from the legs and thighs, they can develop on other body parts.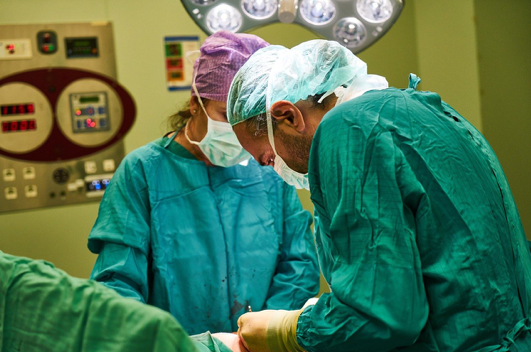 (Source)
Vein stripping involves completely removing the affected vein for health and cosmetic concerns. Since total removal occurs, the chances of varicose veins appearing in the same region are fewer. For your information, vein litigation and stripping is an invasive surgical procedure. For a minimally invasive procedure, you can go with radiofrequency ablation.
A Typical Vein Litigation & Stripping Procedure
Before the procedure is discussed, your professional vascular surgeon will assess your physical condition. First, your surgeon will require the best analysis and idea about your underlying health conditions and current status. Using ultrasound is common for surgeons to assess the internal condition of the valves and vein walls. Through a comprehensive venous scan, the surgeon will produce images to help your procedure. In easier words, the surgeon will get a better idea of any hidden venous health issues such as a thrombus, etc.
You must discuss the ongoing medication that any other doctor prescribed you for taking care of the venous disorder or disease. Moreover, you must discuss any OTC medication beforehand, so your surgeon has the best information before qualifying you for the litigation or stripping procedure. If you're on blood thinning prescriptions or OTC medication, your surgeon will suggest you don't take it before the procedure.
During the Procedure
Generally, you will receive either of the three to make sure you're comfortable throughout the procedure:
A heavy sedative
Regional anesthesia
General anesthesia
Once you're comfortable/sleeping/partially unconscious, the surgeon will make minor incisions around your groin and the area below your calf. Then, the professional will safely remove the dilated vein or tie it off, depending on the severity of your condition. Your surgeon might also prefer ablation therapy on your dilated vein if deemed necessary.
Overall, the procedure will take no more than 2-3 hours. So, you don't have to worry about staying in the hospital for longer than necessary. The entire procedure usually takes place on an outpatient basis. After a few hours of the surgery, you will start recovering. The recovery process can take anywhere from 7 days to a few weeks. Further, the surgeon will guide you with informative tips for full recovery while ensuring regular checkups to monitor recovery.
About Post Procedure Recovery
Despite heavy sedatives or anesthesia, you will experience minor pain from the small incisions that your surgeon made. Moreover, your leg may appear stiff and feel slightly sore for the first couple of weeks. However, the soreness and stiffness go away in 1-2 weeks for most people. Don't be alarmed to notice bruising on your legs right after the procedure. It's entirely common since incisions were made.
You may also require compression dressings such as tight stockings or socks to keep the legs supported and incisions tight. Regarding the stitches, there're two scenarios as follows:
Dissolvable Stitches: Dissolve on their own during the recovery process
Removable Stitches: Removed by the surgeon after 7-14 days of surgery
Lastly, don't forget that your recovery will also depend on how many veins you got removed during one or several procedures. It can take 3-7 days for one dilated vein but can take several weeks for more. If you experience any chronic symptoms or unbearable pain, contact your surgeon immediately.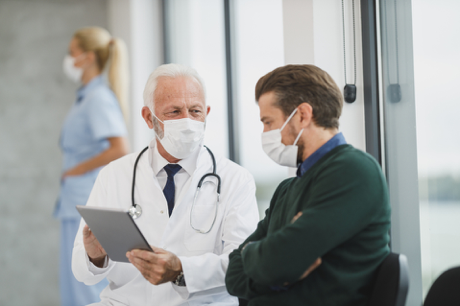 (Source)
Varicose Vein Litigation & Stripping: Procedural Health Risks
As far as most medical reports are concerned, vein litigation and stripping are extremely safe. It's usually a low-risk surgery. However, being under the hands of the right professional surgeon is necessary. Most of the time, when you're dealing with the wrong type of surgeon, the following symptoms can occur post-procedure:
Nerve injuries
Excessive bleeding
Unstoppable blood clots
Scarring and bruising
Incision site-targeted infections
Anesthesia-associated allergies and severe reactions
Although the ratio of most people experiencing such symptoms is extremely low, mishandling during the procedure can be detrimental. That's why you should seek the perfect vascular surgeon who is well trained and experienced in carrying out vascular surgeries. Commonly, professional surgeons deem the following people ineligible for vein litigation and stripping procedure:
Pregnant women
Poor leg circulation-affected individuals
People with skin infections
Obese people
People facing blood clots (severe cases)
Vein Litigation & Stripping: Conclusion
You can minimize the risks of experiencing any difficulties or symptoms after typical vein litigation & stripping procedure by choosing the best vascular surgeon near you. We offer the most appropriate and caring medical services in New York. At the Vascular Surgery & Vein Center, Dr. Norman Chideckel cares for all his patients equally. Finding a similar level of experience, knowledge, and training is difficult.
Feel free to reach out and schedule a consultation with Dr. Chideckel at 212-993-6133. We will ensure all healthcare services are based on your best interests and needs.