What are vascular surgeons? What kind of treatments do they offer? Do those treatments resemble the duties of a typical medical surgeon? In this post, you will get some answers to your typical vascular surgeon related questions. Who they are and what they do are some of the most commonly asked questions. However, if you've been struggling with any sort of vascular disease or disorder, you may already be familiar with the terms vascular surgeon and hospital affiliation.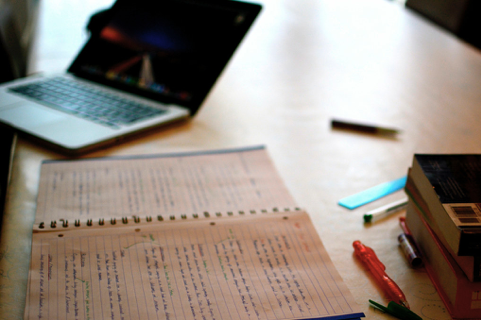 (Source)
Various vascular diseases and disorders require the help of a professional vascular surgeon. Without the required medical care, venous disorders and arterial diseases can progress rapidly. Thus, it can be quite painful and difficult to cope with such health issues in the long run.
What Is a Vascular Surgeon?
In simple words, a vascular surgeon helps with diagnosing and managing arterial and venous diseases. The diseases that such professionals handle are mainly linked to the circulatory system of the body involving lymphatic vessels, veins, and arteries. Primarily, they treat nearly all parts of the vascular system, except the brain and the heart.
Highly experienced, educated, and trained vascular surgeons are usually affiliated with clinics and hospitals to provide the required medical treatments. Inpatient or outpatient basis, a vascular surgeon can help either way.
While they provide treatment and management for arterial and venous conditions, here're their common responsibilities:
Meeting patients and assessing their vascular system illnesses and conditions
Offering surgeries and performing comprehensive health risks evaluation
Providing post operational treatment and helping with post procedure care
Discussing and acknowledging various health benefits
Educating and guiding patients about the potential risks and benefits of treatments while providing necessary medication
What're the Qualifications of a Vascular Surgeon?
Becoming a vascular surgeon and acquiring the most prestigious hospital affiliations isn't as easy as it seems. Vascular surgeons deal with the entire vascular system with the exception of the brain and heart. Before they can practice, professional vascular surgeons need to meet various education requirements.
·       Educational Requirements
It's clear that professional healthcare providers must have a quality high school and college education. However, their entire study environment and syllabus is medical focused since the start. From formal school to a bachelor's degree, a vascular surgeon will start their journey from medical school. After pre med, they will enroll in an undergrad major and then a medical school.
Medical school education will comprise classroom learning and practical training in the specified field. The divided curriculum will involve two years of medical school. The next two years will involve practical study under the supervision of professional and experienced medical individuals.
A single year internship is one of the most crucial aspects of becoming a professional vascular surgeon. Following that, a vascular surgeon will complete a residency program of over 5-7 years. After that, the specialization program will take place. This is also referred to as a fellowship program. Whether cardiothoracic or cardiovascular thoracic surgery, there're countless options for specialization.
·       Certification Requirements
Before a vascular surgeon is ready to offer professional healthcare services, they must have completed their residency programs and received a license for the state they wish to operate in. The license is issued by the USMLE (U.S. Medical Licensing Examination).
To receive board certification, an aspiring vascular surgeon must complete the board certification exam during their residency program and before the fellowship program.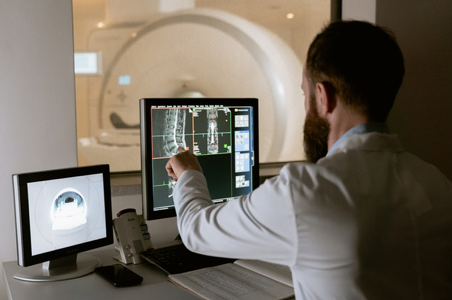 (Source)
Typical Hospital Affiliation and Treatments by a Vascular Surgeon
Vascular surgeons have prestigious hospital affiliations. It involves the provision of various privileges for them to offer the most needed medical treatments and operational procedures to patients. Surely, when you're dealing with an expert such as Dr. Normal Chideckel, you will benefit from various aspects of vascular surgeries and other treatment options.
From private offices to a group of expert individuals and their associates, professional vascular surgeons have multiple hospital affiliations. Here're some treatments and vascular surgeries that vascular surgeons offer:
Varicose vein treatments involving both invasive and minimally invasive procedures
Endovascular repair and open aortic aneurysms
Lower limb revascularization (blood flow restoration in patients' feet and legs)
Limb amputation (final resort against the progressive and deadly medical condition
Peripheral vascular disease prevention, management, and treatment
Treatments have evolved into much more than compared to twenty years ago. From a simple vascular surgery to one that requires the entire staff to be present and multiple procedures, there's a broad spectrum of vascular surgeries and treatments. To get the best information, you must deal with a professional and highly skilled vascular surgeon. The longer that treatment will prolong, the more useful hospital affiliations become. This is because vascular surgeons receive help and expertise from professional individuals like them and numerous experienced associates.
Vascular Surgeons & Hospital Affiliation: Conclusion
At the Vascular Surgery & Vein Center, you will find one of the best vascular surgeons in New York, Dr. Norman Chideckel. He will listen to your medical needs, evaluate your existing health issues, and provide the best type of treatment options you require. Offering different types of vascular surgeries along with comprehensive health evaluations, Dr. Norman Chideckel can address your venous disorders and arterial diseases. His many year association with
We are known for our great bedside manner and expert level of skill treating all venous conditions that require vascular surgeons. Find out more through the official website or contact us at 212-993-6133 to schedule a meeting today.