What are some of the top hospitals in NYC for vascular surgery? Vascular surgery is becoming more and more common as Americans suffer from different vascular issues because of veins and arteries. Vascular surgery is essential when individuals suffer from a major disease in their vascular system, which affects the arteries and veins. Before things can get complicated, you need to receive effective treatment. Vascular surgeons can provide such treatment, and it's available in many hospitals.
Some surgeons practice at private clinics as well. You will come across many, but you need to make sure you're choosing the right one in NYC. Without proper consultation from a vascular surgeon, you can't proceed with safe treatment for your vascular system. This makes it very important. Read further below to learn how you can choose the best hospital for vascular surgery in New York.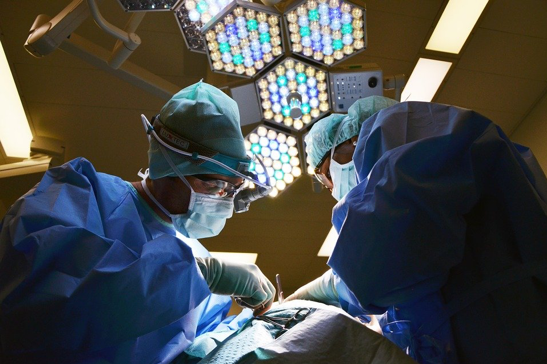 (Source)
How to Choose the Best Vascular Surgeon in NYC
You will come across many hospitals and clinics in New York with big teams of vascular surgeons. Some surgeons also practice independently in their clinics. Vascular surgery is a complicated procedure, so you want to be sure you're choosing the right team and doctor to treat your issue. To help you make the right choice, mentioned below are a few things you should keep in mind when choosing a hospital or doctor for vascular surgery:
The Level of Experience
You will come across many trained and professional vascular surgeons, but what matters is the level of experience they have in performing surgeries in this specific field.  There are many ways to treat vascular issues, such as varicose veins and many more, and you would want the best possible treatment options.
For this, you need to seek guidance from a vascular surgeon who has adequate experience. Doing so means you don't have to worry about getting the wrong treatment. When your preferred surgeon has the proper experience, you can rest assured that the surgeon is well aware of what they have to do during the procedure.
Education/Certification
When choosing a vascular surgeon, another thing you must keep in mind in mind is the surgeon's certification and accreditation. This tells you about his years of dedication and service in this field. You can rest assured that you're getting quality care from professionals who will offer high-quality care. You can call and check with the hospital or clinic to see if all of the doctors have a certification from the American Board of Surgery. This is proof that they have received proper education and training. There are many other credited boards you can check from.
Treatment Options Available
When getting treated for vascular issues, especially varicose veins, there are many stages in the treatment to ensure its efficacy. Check with the hospital to see if they offer the procedure option you require. You must also check if they provide customized treatment options according to your medical need.
Then, you should consider if the hospital you're considering offers the latest, advanced treatments.  Hence, the hospital that you chooe must staff doctors who stay updated with the latest vascular surgery trends in order, so you receive the best treatment.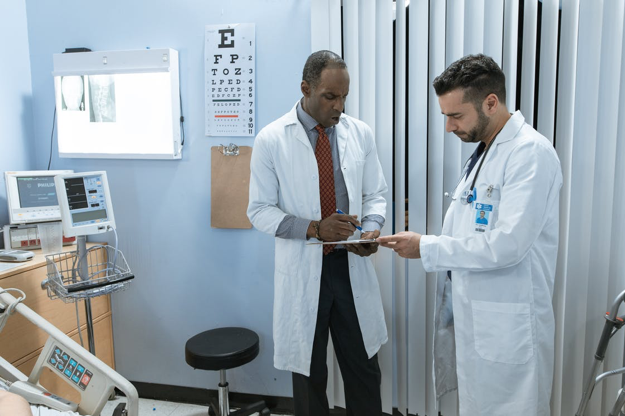 (Source)
Check for Reviews and References
If you know of a family member or friend who has recently been to a vascular surgeon for their treatment, ask them to refer the best ones. Or, you can also check the hospital's online reviews. Many vascular surgeons provide references to their former patients who have received treatment for their veins.
This is a very important thing to consider. It is best to always look for recommendations by listening to other people's experiences with a certain hospital or doctor before you make a decision on your own.
Level of Comfort
You can always visit the hospital or clinic before you go through any vascular treatments. By visiting the hospital, you can check to see if you're comfortable with seeking treatment from a specific institution.  The environment plays a major role, as well as the attitude of the doctors and other staff. If you experience a comfortable environment, you can select that particular hospital.
Major Hospitals in NYC for Vascular Surgery
Hospitals in NYC for Vascular Surgery: Final Thoughts
If you want to receive the best vascular surgery in NYC, consult Dr. Norman Chideckel, MD, an award winning board certified vascular surgeon. Visit Dr. Chideckel's website here to book an appointment and consultation.
Vascular Surgery & Vein Center
161 Madison Avenue
Suite 9SE
New York, NY 10016
212-993-6133