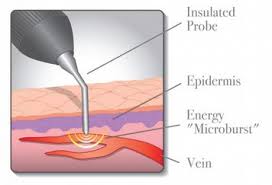 Pursuing beautiful, blemish-free skin is on the agenda for many of us these days. From unsightly blemishes to bulging varicose veins, it's not too much to ask for lovely, aesthetically-pleasing skin, is it? Fortunately, for those of us who have prominent veins, including spider veins and other varicose veins, it's good to know that treatments exist which will help up us to rid ourselves of visually unpleasing veins which make us feel subconscious. With approximately 60% of men and women suffering from a vein disorder, according to a National Institute of Health statistic, it stands to reason that plenty of treatment options exist. One type of vein treatment is the VeinGogh treatment. So, what is the VeinGogh treatment?
Learning About the VeinGogh Treatment
The VeinGogh treatment is a state-of-the-art procedure used to remove unsightly veins from the skin's surface. The VeinGogh treatment is a relatively new procedure which uses microburst technology in order to get rid of small spider veins as well as other veins known as telangliectasia. This is done by using the Ohmic Thermolysis System, a process which uses heat in order to collapse a damaged vein which will eventually fade away.
More and more vein doctors are using the VeinGogh treatment as it can be performed as a less invasive treatment option, there is no recovery time needed for the patient, and the procedure can be performed quickly and efficiently on an outpatient basis. The results provide the patient with exactly what they are searching regarding results, which is blemish-free skin in an easy manner.
The VeinGogh Treatment Process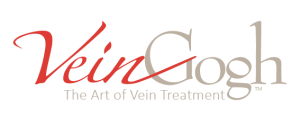 So, what is the VeinGogh treatment process like? The VeinGogh treatment process uses a small stylus with hair-like fiber probe which is inserted into the skin to eliminate vessels via thermocoagulation. The vein seals shut and eventually collapses, prompting it to be reabsorbed by the body as time progresses. The blood is then rerouted to the healthy veins nearby.
The procedure is performed on an outpatient basis and is relatively quick, taking only about a few minutes to complete. There is no recovery time needed and the patient can get back to their normal activities with ease. Patients may begin to see some results right away with further results taking place in the weeks which follow.
Is the VeinGogh Treatment Right for You?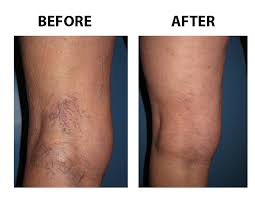 The VeinGogh treatment is a wonderful method to consider in order to remove unsightly veins from your skin. Each individual will decide if this is the right treatment to have performed and, with the assistance of your doctor, you can go over the options and process in further detail, and then decide if the VeinGogh treatment will produce the results you crave.
Contact Dr. Norman Chideckel in New York City for a Consultation
Have you been considering vein treatment options? Now is the perfect time to explore your options further. Dr. Chideckel in Manhattan will consult with you and provide the detailed options you have available to you and explain how the various treatments, including the VeinGogh treatment, will enable you to have blemish-free skin.
Contact the best New York City vein doctor, Norman Chideckel, MD, and get started exploring various vein treatment options. Set up a consultation to meet with Dr. Chideckel and see if the VeinGogh treatment procedure, or another vein removal option, will help you to achieve your clear skin results.
Vascular Surgery & Vein Center
108 East 96th Street
Front 1
New York, NY 10128
212-993-6133